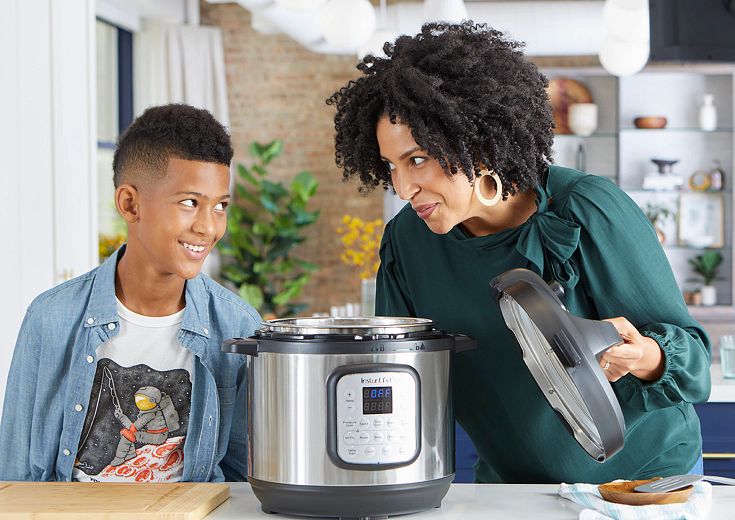 Instant Pot® family of multicookers
Cooking with Instant Pot® is everyday magic! Free up some "you time" and enjoy mouth-watering meals in no time, with the Instant Pot® family of multi-use pressure cookers.
Comparison Chart
Explore the world of Instant Pot®
Enjoy the Duo Crisp - The Instant Pot that air fries, to the evolutionary Duo Evo, make tasty meals up to 90% faster.
Star Wars™ Instant Pot®
Streamline meal prep with our special edition Star Wars™ Instant Pot® featuring your favorite: Darth Vader™, R2D2 and BB-8™ !
Duo™
7-in-1: Quick and simple, this classic Instant Pot® is the most loved multicooker in the world.
Duo™ Plus
9-in-1: The best Instant Pot® for new parents, with upgraded lid and sterilize program
$99.95 was $119.99
$119.95 was $139.99
Pro
Best for cooking enthusiasts with even faster pre-heating, gentle steam release, and new favorite programs.
Get the Scoop
Sign up for our weekly newsletter to get recipes, tips, updates, deals and more!